Leading stylists and hairdressers give their preference to haircuts on long hair, as they have an unlimited field for honing all sorts of skills and fashion elements. Certainly, fashionable haircuts can be made on hair of different lengths, however virtuosic hairstyles are possible only on long hair. The most intricate technologies of hairdressing art will create an unforgettable and stylish image for girls with a rich head of hair. Nowadays the choice of impressive haircuts is so great that any woman is able to choose the variant, which suits her most easily.

Contents
Haircut type number 1: Cascades for long hair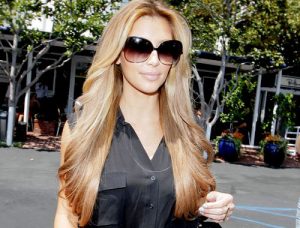 In fact, there are so many varieties of cascading haircuts. Layered haircut can be both spectacular and feminine, both bold and natural. It all depends on the graduation of the hair. In the new season for cascading haircuts for long hair there are no boundaries. It can be smooth or bulky, asymmetrical or even, with a long bang or short. Fashionable elements are diverse, and properly selected nuance will emphasize your beauty and reveal an individual highlight. Graduating of a layered haircut can also vary. It all depends on your imagination and wishes.
Cascade haircuts are suitable for all hair types:
Thin hair: If you have thin hair, the multi-layered haircut visually gives the hair volume and density. The length itself for this type of hair is pernicious. It quickly loses shape and sticks to the head. Structural cascade haircuts will save you from this problem. Hair will look lively and lush.
Thick hair: Cascade haircuts are also irreplaceable for thick hair. Thick hair often does not lend itself to styling and looks heavy. And the owner of such hair feels all its weight on the head. Graduated ends and multi-layered haircut structure will give you a feeling and visual effect of lightness and docility of hair.
Curly hair: Cascading haircut on curly hair also has a place to be. She will turn the unruly curls into a beautiful well-groomed cascade of curls.
Cascading haircuts for long hair can be performed in several ways. It all depends on what kind of effect you want to achieve.
Types of Cascade haircuts for long hair:
Classic cascade:
it is, perhaps, the most popular kind of this hairstyle. Transitions from a step to a step have rather smooth borders without explicitly expressed outlines. Such a haircut will always be relevant.
Ragged cascade:
Hair tips and layer transitions are performed with a pronounced graduation. Sometimes the master specially cuts out small strands to "defuse" a solid mass of hair. This version of the cascade is suitable for girls who want to visually hide certain features, such as cheekbones or an elongated oval face.
Asymmetric cascade:
It is performed according to the principle of classic haircuts, only in this case, at the request of the client, the specialist leaves several strands of length in the front part of the hairstyle. Sometimes this also applies to the bangs, which are cut diagonally.
How to take care about cascade hairstyle?
Haircuts for long hair in the style of cascades are very easy to care for. Thanks to numerous layers, it is very easy to lay hair, even without using special tools. After you have washed your head, let the locks dry for a while in a natural way, and then, if necessary, you can use a conventional hair dryer. When drying the hair comes to an end, pay special attention to the tips of the front curls. Using a normal brush, comb the hair and at the very bottom of it, "tuck" them inward. So you give your hairstyle a well-groomed look. Also there is the popular Hollywood styling for cascading haircuts: to have it, the ends of the hair are twisted with a special nozzle on the hair dryer or curled outwards. After that, shake all the ringlets and lightly shake them with your fingers. If necessary, apply a little hairspray on your hair. Due to the non-uniform length your curls will look very attractive even with minimal styling.
Important: Do not forget that for cascade haircuts, the ends of the hair should be in perfect condition. It is thanks to them the stunning hair-effect is created. If the hair is not all that smooth, do not despair. To get rid of split ends is possible with the help of the haircut done with hot scissors.
Back
Haircut type number 2: Haircuts with fringe for long hair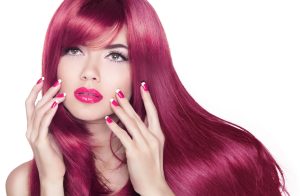 The bangs were and will always be relevant. And its popularity does not depend on the length of your hair. However, those women who have long hair more often than others resort to haircuts with a fringe. This year, the shape of the bangs has no limitations. It can be straight and long, it can be above the line of eyebrows and laid up, it can be falling on its side.
How to choose a fringe according to your face type?
The choice of a fringe directly depends on the shape and type of face. Remember that not all haircuts for long hair with bangs are suitable, therefore, before weighing a decision, be sure to weigh all opinions. At the moment, the bangs hold a confident position in the stylish world of fashion hairstyles, and the main trend is minimalism, femininity and asymmetry. A few tips and your image will be irreproachable:
A fringe with an even cut is the most fashionable today and the most versatile; It hides all possible defects of the person;
Smooth, straight bang is an ideal option for a small face, such a bang will perfectly emphasize the styling and expressiveness of the look;
Slanting bangs must be dense, smoothly flowing into the main hairstyle;
Lush bangs will suit the image of self-assured ladies who want to attract attention.
Short asymmetrical bangs are more suitable for the romantic, soft image or, conversely, extravagant, if the haircut itself has been done in the same style.
Despite all the diversity of fringes, the favorite of most number of girls is still a thick fringe, made with a blunt cut, to the line of eyebrows. There is one secret that will help almost all the girls, if desired, to cut their bangs. If you have a square or triangular face shape, then, for sure, you are familiar with the belief that a thick bang is not for you. However, the leading stylists of Hollywood found a way out of this situation, experimenting not on one starry hair. Even if you chose a solid straight bang, the central strands should still be discharged so that the forehead is slightly visible. Closer to the temples, the thickness of the bangs may increase. Even if your fringe grows over time just below the eyebrows, a small volume in front will prevent hair from entering your eyes. This is the option chosen by many celebrities
For women with the round face shape a thick fringe will be the most optimal option. However, it is not recommended to wear it in a classical way, because straight voluminous strands will only exacerbate the situation and round up your facial features more. In order to visually adjust the face oval, stylists use lateral styling. The bangs should be divided into two unequal parts, the larger side is laid on the side. The length of the bang does not play any role here. It can be both above the eyebrow line, and much lower. The main thing is its density. A thin fringe will not give a corrective effect.
Stages of creating a bang without cutting hair:
Comb your hair to make it as smooth as possible. Use a brush that does not electrify the hair.
Apply thermal protection from your hair cosmetics. Treat especially carefully the tips of the hair.
Treat hair with an iron for leveling.
Then tie the tail with rubber bands or 2 invisible and elastic bands. Tear the tips of your tail.
Collect and fasten the end with the help of invisible. Secure with invisible on both sides, leveling and distributing a bang if desired.
The order of the bangs can be wound on a curling rod, if desired. Lay the tail in a bun. Disassemble the strands and give the desired shape.
Apply the lacquer so that the new fringe looks even more impressive.
Important: If you are going to choose the haircut for long hair with a fringe remember that you need to trim it at least once a month.
Back
Haircut type number 3: Multi-level and asymmetrical haircuts for long hair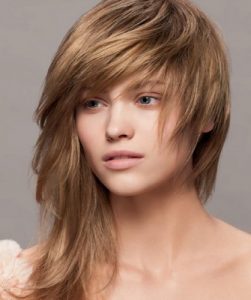 As a new trend in the hairdresser's art, asymmetrical haircuts have become insanely popular among women of fashion. The asymmetry in the haircut is solved by bold, extravagant, creative, versatile and unlike all people who do not want to get lost in the gray crowd, but to be in the spotlight.
A distinctive feature of asymmetrical haircut is the lack of symmetry, and it does not matter at what hair it is made (short or long), the main rule is the different length of the strands and the fantasy in details, which allows expressing the individuality effectively. The advantage of this haircut is that thanks to it you can create an original and unique image, which can be changed from everyday appearance to avant-garde creation. A good professional master will be able to choose such an option that will look impressive, and at the same time emphasize the dignity of the person and hide the shortcomings. In this case, the expert does not care whether your hair is thick or thin, and by picking the right shade to your hair and styling, he can just create a miracle. The asymmetry of the owners of the oval face is ideal, girls with distinct features and prominent cheekbones, but even those with a round or square face can safely experiment with such a haircut.
Things to keep in mind when choose an asymmetrical haircut for long hair:
A short cap and long strands of hair look great. Hair looks very voluminous, which is suitable for girls with thin hair.
Multi-level haircuts with clear contours look best on straight, perfectly smooth hair.
Asymmetric elements give the haircut an ultra-trendy and individual look. Of course, the choice of asymmetry for girls with long hair is somewhat poorer than in women with short and medium hair. But with long curls you can experiment. This mainly applies to the bangs and front strands.
Among young people, the most popular option is a haircut, when the upper part is cut short, then using a fleece a volume is created and long strands remain behind. Extravagance to your appearance can be added with the help of a haircut, which involves a sharp difference in the length of the hair, when one part of the head is cut rather shortly, and the other part has a sufficiently long length. There is a so-called "visual double" hairstyle. This effect is created due to the fact that the hair is sheared in the front based on the haircut "Bob", and on the occipital part hair is left long.
Choose a structural haircut according to your face type:
Oval face: girls with an oval face can choose any options. The combination of elongated and shortened strands or a sharp change in the length of the bangs and anterior curls will visually stretch the face oval, drawing attention away from the cheekbones
Chubby face: asymmetric layers favorably approach the chubby fair sex.
Square/ triangular face: girls with a square or triangular face should have asymmetry done only on one side.
Important: Such haircuts can hide many imperfections of the face and give harmony to its asymmetric zones, for example, a stylish bang can cover up the shortcomings of the eyes, non-standard cropped strands – to distract attention from the not quite right nose shape, and on the whole asymmetrical hairstyles make the facial features feminine and softer.
Back
Top-5 Professional Tips for Selecting Haircuts Suitable for Long Hair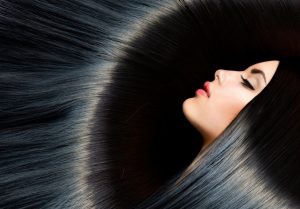 The right haircut will emphasize the main virtues of your face, and its unsightly sides will carefully hide. To know which haircut for long hair with a bang or without it suits you – you need to take into account these nuances:
An elongated or oval face will brighten up the haircut "Extended box" or "BOB"
Chubby girls prefer to choose asymmetrical haircuts or "Cascade" and it is advisable to make a slanting bang or parting on the braid, and the bottom of the hair can be boldly decorated curls and curls.
The square face should be corrected with an asymmetrical haircut or a "Little Scaffold", but the main thing is that it must be without hair back.
The triangular type of face requires fluffiness of the hair, preferably from the earlobe, and a possible short bang with an even cut.
Always make styling, haircuts, hairstyles in proportion to your height and body weight. It is completely unacceptable have too curvy hairstyle or curling with small curls for short girls. Conversely, long haircuts with smooth strands without volume do not fit too tall girls.
Back
Video