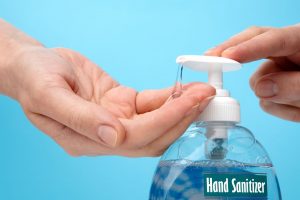 If you are on the journey and have nowhere to wash your hands, the hand sanitizer can be a savior. A commercial hand sanitizer can be expensive, and the smell may be not very pleasant. Make a hand sanitizer at home is not difficult and the composition can be selected according to your personal preferences. In the summer, disinfectants for the hands are particularly in demand – they can be found in any supermarket. However, such products most often contain a huge amount of alcohol and triclosan, which are unsafe for humans and the environment. According to the study of microbial resistance to drugs with the regular use of triclosan, not only harmful but also beneficial microorganisms perish on the skin. As a result, the skin is deprived of its natural protection – a specific natural barrier becomes easily vulnerable without the constant use of disinfectants.

It is better not to use these mixes for adults and especially for children. But there is a solution – effective natural hand sanitizers that can be made at home. The main ingredients of such hand sanitizer, which will cost you quite cheaply – essential oils, such as rosemary, tea tree oil and lemon, which have strong antibacterial and antifungal properties. Aloe Vera gel acts as a good base and helps to mix all essential oils, as well as moisturizes the skin. Vitamin E, which nourishes and soothes the skin, will also be useful. Hand hygiene is crucial for the prevention of infectious diseases. Even when you are sick, washing your hands saves body from re-infection and minimizes the spread of pathogens to other people.
The key to our safety is simple – make a natural disinfectant, without harmful chemicals, but effective enough to protect you from pathogens. Here you will find simple recipes of the most efficient hand sanitizers you can prepare on your own.

Contents
Recipe number 1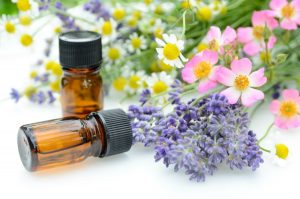 Ingredients:
3 tablespoons of water;
2 ml of bark essential oil or cinnamon leaves;
4 ml of lemon essential oil;
4 ml of eucalyptus essential oil.
Mix all the ingredients. Shake before you use it.
The interesting fact is that this recipe has been used since the 15th century. The robbers covered their hands with such oil to steal the bodies of the victims of the plague, without risking to get infected. Studies have shown that oils of oregano and thyme are also effective in fighting bacteria. Cinnamon oil can cause irritation, so if irritation does appear, increase the amount of water in the recipe by half. If irritation persists, replace cinnamon with tea tree.
Important: The sanitizer prepared according to this recipe should be shaken every time before you use it because essential oils and water do not naturally mix.
Back
Recipe number 2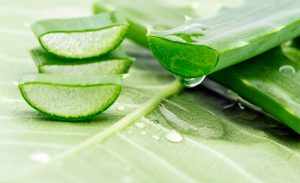 Ingredients:
1 tbsp. alcohol;
3 tablespoons of Aloe Vera juice;
2 ml of essential oil of cinnamon;
3 ml of essential oil of tea tree;
3 ml of lemon essential oil or lemongrass
When essential oils dissolve in alcohol, the agent should not be shaken before each use.
There is a quite common belief that alcohol antiseptics dry the skin. And this is true if the formula of the drug is not balanced or the alcohol antiseptic is not used for the intended purpose. Frequent use of the "pure" alcoholic antiseptic over-dry the skin and provoke the formation of small cracks, resulting in the skin becoming more vulnerable to penetration of microbes. In addition, the feeling of dry and tight skin of hands after treatment with alcohol makes the very idea of using a disinfectant unpleasant and not desirable. However, you shouldn't worry about the mentioned problems using the above recipe as the formula contains Aloe Vera and tea tree oil able to protect your hand skin. Cinnamon essential oil has antiviral, antifungal, antiseptic effect.
Lemon essential oil has antiviral, antiseptic, antifungal, wound-healing effect, smooths, refreshes and whitens the skin, normalizes its carbohydrate-fat metabolism.
Using this homemade hand sanitizer you will be able to enjoy the following properties:
a huge number of different microbes will be killed within the short period of time;
the action of antiseptic is going to be maintained for a sufficiently long time, usually up to three hours;
the natural hand sanitizer prepared according to this recipe is safe for the frequent use.
Important: If cinnamon irritation occurs, follow the above tips.
Back
Recipe number 3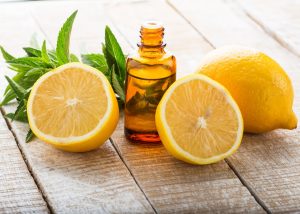 Ingredients:
3 tablespoons of Aloe Vera gel;
5 ml of lemon essential oil;
4 ml of tea tree essential oil;
On request: 2 ml of essential oil of thyme
Important: This homemade hand sanitizer can also be used to disinfect furniture. However, it must first be tested on a small area.
Back
Recipe number 4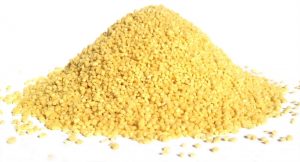 There is a sanitizer with a natural emulsifier.
Ingredients:
1 ml of essential oil of thyme;
1 ml of essential oil lithium;
2 ml of essential oil of orange;
½ cup Aloe Vera;
½ tsp Lecithin.
Mix lecithin with essential oils. Slowly pour into aloe, stirring the mixture. Lecithin is usually sold in health food stores and is a natural emulsifier. It is very bright yellow.
Important: This mixture will turn out thick, like dressing for salads or lotion, so put it better on your hands and body, rather than on pieces of furniture.
Back
Recipe number 5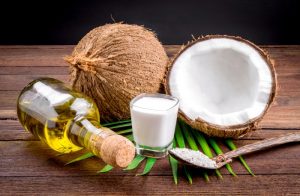 Ingredients:
100 ml of winterbloom extract;
5 drops of essential oils such as orange, eucalyptus, cloves, lemon balm, rosemary and cinnamon;
essential oil of lemon (10 drops);
optional: 2 tsp. Liquid coconut oil or oils with vitamin E. They will moisturize and soften your skin.
Preparation: in a glass bottle with a dispenser or a spray, pour the winterbloom, add coconut oil or vitamin E.
Winterbloom has been used for several hundred years as a medical disinfectant and cleanser (bandages with it were very popular in the 19th and 20th centuries), but in addition, its solution has a low percentage of alcohol. Most disinfectants contain at least 60% alcohol! They are not suitable for small children and not all adults like the smell of alcohol. Moreover, alcohol solutions drastically dry your skin.
Important: Shake for good mixing. Add essential oils, shake again.
Back
Recipe number 6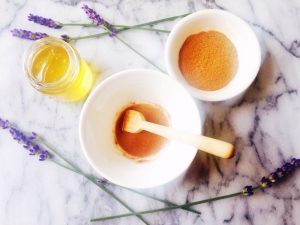 Ingredients:
3 tablespoons of Aloe gel;
tea tree oil (10 drops);
essential oils of cinnamon and lavender (5 drops each);
5 drops of peach seed oil and vitamin E.
Preparation:
Add tea tree oil and cinnamon essential oil in aloe and stir. Next, add the oil of peach seed and vitamin E. Mix ingredients. Now add the essential oil of lavender and stir again.
Important: Due to the aloe extract, this antiseptic will be a gel-like consistency.
Back
Recipe number 7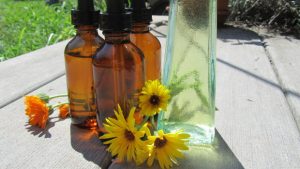 Ingredients:
alcohol tincture of calendula and yarrow;
any base oils: almond, peach, sesame, apricot;
vitamin E;
essential oil of peppermint.
Preparation: You should take the alcohol tincture of herbs and the base oil (one or mixture) in a ratio of 2: 1 if you want to get the liquid solution. For the gel-it will be better to have – 1: 1.
Important: Add vitamin E and peppermint oil (5 drops) to the mixture. Shake the mixture to mix it well.
Back
Recipe number 8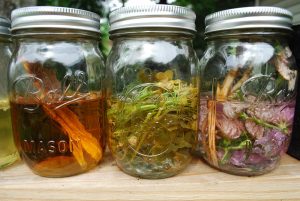 Ingredients:
100 ml of pure distilled water;
5 ml of liquid coconut oil;
5 drops of cinnamon essential oil and cloves;
20 ml of alcohol tincture or alcohol.
Preparation: The solution is well mixed and poured into a sprayer.
You will get the following properties if prepare this recipe of a hand sanitizer:
strong microbicidal action, completely destroying microorganisms;
short exposure, up to three minutes;
prolonged antimicrobial action;
presence of active substances that do not provoke microflora resistance;
safe for use, that is, excluding possible toxic, allergenic, oncogenic, and other unwanted reactions.
Important: If you do not have a coconut oil at hand, you can replace it with peach, almond or even olive oil.
Back
Recipe number 9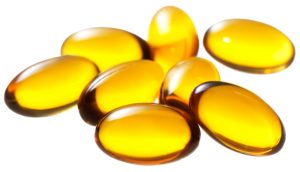 There is a natural method that you can use to keep your hands clean without damaging the endocrine system or environmental toxicity preparing a hand sanitizer based on tea tree oil, which is a natural anti-bacterial, anti-fungal and anti-viral agent, which makes it an ideal alternative to alcohol or triclosan.
Ingredients:
10 drops of tea tree oil;
Vitamin E;
Water.
To make a hand sanitizer according to this simple recipe, you should mix 10 drops of tea tree oil, not full teaspoon of vitamin E and 150 ml of water in the container.
Important: You need to store a natural tea tree oil sanitizer in a dark place.
Back
Recipe number 10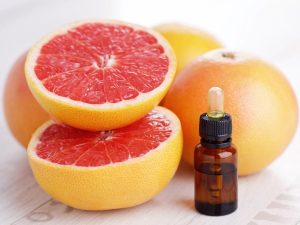 If you want, you can create an antiseptic for hands on a natural basis, which will be much better compared to those you can buy. The recipe includes such ingredients:
Sterile water – 100 ml;
Aloe Vera gel – 1 teaspoon;
Tea tree oil – 5 drops;
Lavender extract – 5 drops;
Grapefruit oil – 10 drops;
Broth of herbs – 50 ml (a teaspoon of wormwood, sage and thyme pour 150 ml of boiling water.
Insist the mix of these ingredients on a water bath for 10 minutes.
Preparation: mix Aloe Vera gel with tea tree oil and lavender oil. After dilution, shake the contents thoroughly, add sterile water. The resulting liquid is mixed with the broth of herbs. Detailed instructions for creating a liquid skin antiseptic should be followed in order you get an effective hand sanitizer.
Important: Pour the composition into a bottle with a spray – the antiseptic for the hand skin is ready.
Back
5 Tips for making an effective hand sanitizer at home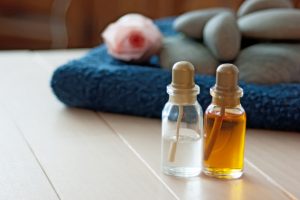 It is believed that a number of bacteria peacefully coexist with a human being and immunity successfully fights against diseases. In the modern rhythm of life the human body weakens, loses its ability to fight with a myriad of pathogenic bacteria. Hand antiseptics are designed to help cope with this problem. There are several recipes of homemade sanitizers. When you have decided to make it by yourself you should take into account the following things:
Use a small glass bottle (for 110 grams of water, because some essential oils can eat plastic, of course, it is not acid or something poisonous that can practically dissolve a plastic bottle through, the configurations will be inconspicuous, but a little dissolved plastic, which will negatively affect its properties. The best way out in such situations is a glass container. The bottle can be picked up by two types-the most common one, the liquid from which is immediately applied to the hands, just by turning the bubble, and with the dispenser-dissolving. The first method is traditional, but the second one will allow processing not only hands, but also other surfaces (desktop, for example), with greater ease. The glass vial with the dispenser-spray can be easily found in shops, or you can buy the bottle itself and a suitable dispenser separately.
Include powerful components with antimicrobial and antiviral properties. It is due to them that the antiseptic acquires properties to destroy bacteria and disinfect the surface of the hands.
On the other hand, the ingredients should not aggressively affect the epidermis. Use essential oils like the following: Clove essential oil – a good repellent, has a regenerating effect, normalizes the water-fat balance of the skin, increases its elasticity. Rosemary essential oil has antiseptic, wound-healing, antiviral, antiparasitic effect, it regenerates the skin and tones it. Eucalyptus essential oil has antibacterial, antiseptic effect.
High-quality gel hand sanitizer should contain active alcohol, but since it is intended for frequent use, its composition necessarily contains components for skin care and its formula is balanced in such a way as to apply it repeatedly and without any harm to the skin. In the gel disinfectants water, vitamins and moisturizing ingredients must be added.
It is advisable to test the obtained product, for this purpose, apply the agent with a cotton swab on the elbow bending area and after 24 hours note the result. If you do not notice any irritating reactions, then you can safely apply it further. Pay special attention to sanitizers, where alcohol and essential oils are present.
How to use a hand sanitizer?
Do not use detergent if there is no visible contaminant on the skin. The antiseptic will qualitatively process the skin of the hands. A small amount of the hand sanitizer should be evenly distributed throughout the surface of your hands, then the same procedure to do with the inner side and wrists. Additional wiping or washing with water is not required. Hands will be clean in a few seconds. Using antiseptics is a useful habit, and with a crazy rhythm of life it will help keep your hands clean without undue effort.
Back
Video