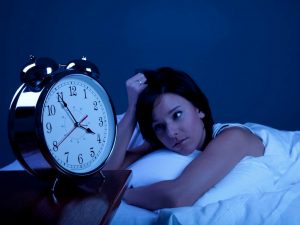 Getting enough sleep is one of the most important components of our health. Proper sleep will refresh our brain and recover the body. Unfortunately modern life is full of bad habits, diseases and unhealthy lifestyle choices what all together leads to problems with sleep. Lack of sleep is quite serious issue which can lead to plenty sad circumstances like depression, heart diseases, digestion problems and other conditions or diseases.
Do not underestimate importance of sleep. Do not get used to lack of sleep. There are plenty of ways to solve problem with poor quality sleep. However you shouldn't rush to pharmacy in order to buy the most expensive sedative drug. Such drugs which help to sleep can cause addiction and plenty side effects. Better for health and sleep choose healing properties of herbs. It is known for ages that you can prepare herbal sleep aids which will be safe to use and cheap. Which herbs can help with sleep and how to prepare herbal sleep aid we will investigate here.


Contents
The first herb: Valerian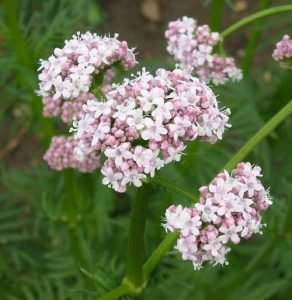 This herb is well known hypnotic. In different clinical trials it was proven that valerian can help to fall asleep faster and sleep longer. This herb reduces amount of nighttime awakenings and significantly improves the quality of sleep for people with insomnia as well as for people who sleep normally. If you are searching for a way to make your sleep calm and long you should definitely give valerian a try.
Tea with valerian
We will use crushed roots of valerian. They can be bought in every pharmacy.
1 tablespoon of crushed root should be poured with 200 ml of boiled water.
Let it brew for approximately 8 hours.
Strain the drink and it is ready for consumption.
Consume it three times a day. Each time take 1 tablespoon of tea.
This recipe is simple but very effective way to normalize your sleep routine. Always take last portion of tea before bed time. Valerian is used mostly as sedative treatment however it is also great remedy for menopausal disorders and stomach diseases. Valerian root is used for the preparation of infusions used for huge amount of different health problems: insomnia, headaches, asthma, hypertension, convulsions, spasms and even hysteria.
Important: This healthy herbal sedative is not recommended before 3 years of age. Avoid this herb if you need to be concentrated.
The second herb: Chamomile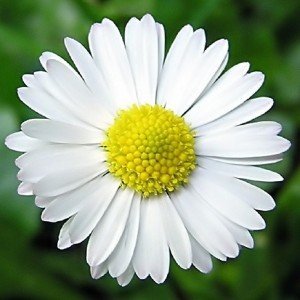 In order to solve sleep problems often doctors recommend chamomile infusion or chamomile oil in aromatherapy. You can buy some chamomile oil and use aroma lamp every evening before bed time. However it is not obligatory to buy aroma lamp if you do not have one already. You can drop few drops of oil on the towel and leave it near the bed so you can smell aroma.
Also very popular sleep aid is chamomile tea. Tea is made from chamomile flowers. These flowers can be bought in the pharmacy or collected in the field. If you will be collecting chamomile flowers yourself avoid areas near road and dust. You can obviously buy ready to use chamomile tea. Such tea will be great remedy for adults and kids.
Chamomile tea will treat
Fatigue.
Stress.
Oversaturation of the body of nicotine.
Body after a lot of alcohol.
Oversaturation of the body of caffeine.
To improve immunity.
It is enough to have one cup of chamomile tea a day. Pour tea bag of ready-made pharmacy tea with 250 ml of boiling water and drink tea when it will cool a bit. Take 1-2 teaspoons of chamomile flowers and pour them with 1 liter of water. You can have 250 ml of such tea per day.
Important: Chamomile should be used with caution if you are allergic to ragweed.
The third herb: Lemon balm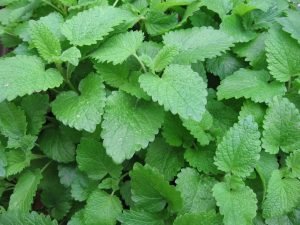 Melissa (lemon balm) is for more than 2000 years used successfully in home remedies and scientific medicine of many countries. Melissa is used to cure sleep disorders, anxiety and even to reduce sugar level in blood. It is known for unique qualities among which is ability to reduce stress and calming effect which is perfect treatment against anxiety. Different tests shown that lemon balm has calming properties similar to antidepressant. That is why lemon balm is improving mood and reduces stress. For example consuming 300 mg of lemon balm extract every day during 15 days will significantly improve anxiety disorders along with insomnia symptoms. How to prepare this herb?
Lemon balm tea
Wash few fresh lemon balm leaves.
Pour lemon balm leaves with 250 ml of boiling water.
Brew tea for 10-15 minutes.
Slowly drink it before bed time.
Even more efficient herbal sleep aid is lemon balm combined with valerian. Lemon balm essential oil or few fresh leaves of the herb can be added to your bath. Aroma of this herb will immediately change your mood, make you calm and peaceful.
Important: Avoid lemon balm if you are having low blood pressure. Lemon balm tea lowers blood pressure.
The fourth herb: Marjoram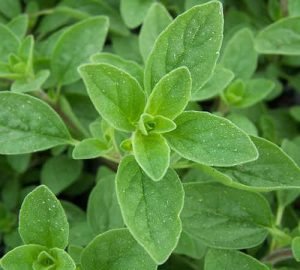 This herb has incredible calming effect, improves sleep and appetite and reduces hyper excitement. Qualities of this herb are similar to lemon balm. Marjoram soothes nervous system, relaxes and helps with insomnia. You can use marjoram in different ways (consume it as a tea or implement it on your hair) and it will be perfect sleep aid. You can prepare very strong marjoram decoction and wash your hair with it before going to bed. Or you can prepare special tea which will calm your nervous system.
Marjoram tea with honey
We will need: dry chopped marjoram, water and honey.
Put 2 teaspoons of dry chopped herb into cup or bowl and pour with 250 ml of boiling water.
Let tea to brew for approximately 30 minutes.
Strain tea and add 1 teaspoon of honey. Amount of honey is added according to personal taste.
Stir drink and it is ready.
Drink just half of this tea portion before bedtime and you will notice changes in your sleep after few days. After such herbal sleep aid you will sleep without awakenings at night. Falling asleep will not be a problem after such drink.
Marjoram tea with cream
We will need: dry chopped marjoram, water and cream.
Put 3 teaspoons of herb into a bowl, pour 500 ml of boiling water.
Boil it for 2 minutes.
Cover bowl with towel and leave it for 30-40 minutes.
Depending on the desired result dilute it with some water and pour into cups.
Add cream and mix drink.
The best possible time for having herbal tea is evening. Try to drink it 1 or 2 hours before bed. If you have serious sleep problems you can drink tea also during the day. The best schedule for any herbal sleep treatment is as follows: 3 weeks treatment followed by couple weeks of break.
Important: This herb cannot be consumed by pregnant or people with stomach ulcers and heart disease.
The fifth herb: Peppermint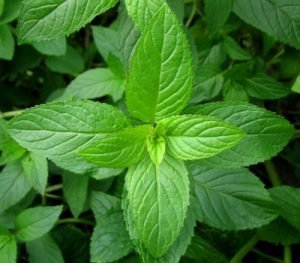 Peppermint is having plenty beneficial properties because it is rich in essential oils, vitamins and minerals. Peppermint in fact is a component of majority sedatives in the pharmacy. Even simple cup of tea with few mint leaves helps to relax and fall asleep. If you have insomnia or sleeping disorders you should prepare brewed peppermint. Take 100 grams of peppermint leaves and pour them with 500 ml of boiling water. Leave drink to stay for half an hour and drink it undiluted. It is not recommended to drink more than 150 ml at once. Peppermint drinks are recommended to be consumed warm. You can also use peppermint for preparation of calming compress.
Peppermint compress
We will need 1 cup of rose hips, 1 cup of peppermint leaves and 3 egg whites.
Mix with blender all the ingredients.
Use this pasta as compress for your head by placing pasta in the gauze on your forehead.
Three times a day implement it and you will feel better.
This remedy is perfect after long working day. Peppermint is very strong sleep remedy that is why better avoid this herb during the day as it may affect your ability to respond quickly. Peppermint will not only help with sleep but also will improve brain function and calm you.
Important: Do not consume the same herb for long period of time as your body will get used to it.
The sixth herb: Thyme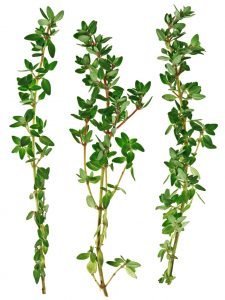 Thyme is known as herb which treats insomnia. It is especially effective if sleep disorders are caused by work, mental or physical exhaustion. In order to get all the beneficial properties from the herb we should properly prepare thyme tea. In order to make curing drink instead of harming one always respect proportions.
For preparation of 1 cup of thyme tea use half teaspoon of dried herb. Pour herb with boiling water and leave it covered to brew for 1 hour. Consume 2 tablespoons 3 times a day. You can also add a bit of cinnamon, honey or mint to this drink.
Herb should be collected in the areas far from roads as this herb can easily absorb all the toxins and become not good for our health. You can also collect thyme into small pillow and keep it near your bed. Small pillow will calm nervous system, promote pleasant dreams and help with sleep problems.
Important: Herb itself is not harmful for people. However thyme is not recommended to be consumed during pregnancy.
The seventh herb: Lavender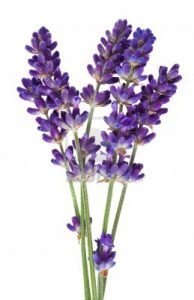 The scent of lavender eases insomnia and anxiety. There are plenty of different remedies with lavender but the easiest is to use lavender oil. Use only 1 drop of lavender oil and help yourself to go to sleep. Gently massage your temples before going to bed with lavender oil and you will sleep peacefully. You can also put 2-3 drops of this oil on the sugar and suck it before bedtime.
Very good sleep aid is bath with lavender oil. Aroma is not only be inhaled but also will be absorbed by skin. Before taking such bath always take a shower. You will than not wash off all the nutrients with soap but they will all be absorbed by skin cells. After bath wipe your body with towel and go to bed. You can also mix lavender oil with geranium oil. Such bath will relief nervous tension, help with excitement and prepare body for sleep.
Important: Before using any oils on your skin make sure you do not have allergy.
Back
Video