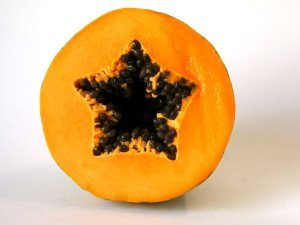 Deliciously sweet with musky undertones and a soft, butter-like consistency, it is no wonder the papaya was reputably called the "fruit of the angels" by Christopher Columbus. Once considered quite exotic, they can now be found in markets throughout the year. Although there is a slight seasonal peak in early summer and fall, papaya trees produce fruit year round.
Papayas are spherical or pear-shaped fruits that can be as long as 20 inches. The ones commonly found in the market usually average about 7 inches and weigh about one pound. Their flesh is a rich orange color with either yellow or pink hues. Inside the inner cavity of the fruit are black, round seeds encased in a gelatinous-like substance. Papaya's seeds are edible, although their peppery flavor is somewhat bitter. The fruit, as well as the other parts of the papaya tree, contain papain, an enzyme that helps digest proteins. This enzyme is especially concentrated in the fruit when it is unripe. Papain is extracted to make digestive enzyme dietary supplements and is also used as an ingredient in some chewing gums.
Contents
Papaya's benefit number one. Papaya can promote digestive health
Papaya's benefit number two. Papaya is a great supporter of immunity
Papaya's benefit number three. Papaya helps with arthritis treatment
Papaya's benefit number four. Papaya improves your complexion
Papaya's benefit number five. Papaya can provide strong protection against macular degeneration
Papaya's benefit number six. Benefits of papaya for your skin
Papaya's benefit number seven. Papaya protects you from getting cancer.
Papaya's benefit number eight. Papaya cares about your hair
Video
Papaya's benefit number one. Papaya can promote digestive health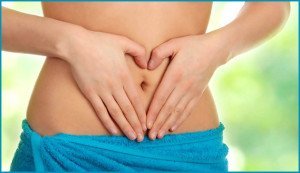 The nutrients in papaya have also been shown to be helpful in the prevention of colon cancer. Papaya's fiber is able to bind to cancer-causing toxins in the colon and keep them away from the healthy colon cells. In addition, papaya's folate, vitamin C, beta-carotene, and vitamin E have each been associated with a reduced risk of colon cancer. These nutrients provide synergistic protection for colon cells from free radical damage to their DNA. Increasing your intake of these nutrients by enjoying papaya is an especially good idea for individuals at risk of colon cancer.
Papaya's benefit number two. Papaya is a great supporter of immunity
Vitamin C and vitamin A, which is made in the body from the beta-carotene in papaya, are both needed for the proper function of a healthy immune system. Papaya may therefore be a healthy fruit choice for preventing such illnesses as recurrent ear infections, colds and flu.
Papaya's benefit number three. Papaya helps with arthritis treatment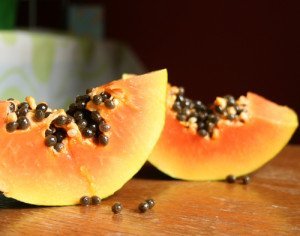 Papaya contains several anti-inflammatory enzymes that help relieve pain caused by arthritis. The two most unique protein-digesting enzymes present in papaya are papain and chymopapain, which can greatly lower inflammation associated with rheumatoid arthritis. The high content of vitamins A, C, and E, and beta-carotene is also very good at reducing inflammation. According to different researches, those who do not eat sufficient amounts of vitamin C-rich foods like papaya regularly are more likely to develop arthritis than those who consume such foods on regular basis.
Papaya's benefit number four. Papaya improves your complexion
Papaya has several healthy components that are great for your skin. Papaya can be used as a face pack to enjoy maximum skin benefits. When ripe papaya is used as a face pack, it helps open clogged skin pores, which helps treat acne and prevent skin infections. The fermented flesh of papaya can also help dissolve dead skin cells and give you fresh and glowing skin because of papain. It also reduces signs of aging on the face.
Papaya's benefit number five. Papaya can provide strong protection against macular degeneration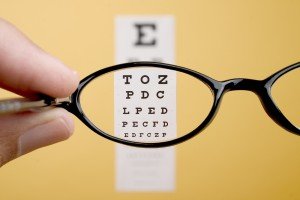 Your mother may have told you carrots would keep your eyes bright as a child, but as an adult, it looks like fruit is even more important for keeping your sight. Data reported in a study published in the Archives of Ophthalmology indicates that eating three or more servings of fruit per day may lower your risk of age-related macular degeneration (ARMD), the primary cause of vision loss in older adults, by 36%, compared to persons who consume less than one and a half servings of fruit daily. In this study, which involved over 110,000 women and men, researchers evaluated the effect of study participants' consumption of:
fruits;
vegetables;
the antioxidant vitamins A, C, and E;
carotenoids
on the development of early ARMD or neovascular ARMD, a more severe form of the illness associated with vision loss. While, surprisingly, intakes of vegetables, antioxidant vitamins and carotenoids were not strongly related to incidence of either form of ARMD, fruit intake was definitely protective against the severe form of this vision-destroying disease. Three servings of fruit may sound like a lot to eat each day, but papaya can help you reach this goal. Add slices of fresh papaya to your morning cereal, lunch time yogurt or green salads. Cut a papaya in half and fill with cottage cheese, crab, shrimp or tuna salad. For an elegant meal, place slices of fresh papaya over any broiled fish.
Papaya's benefit number six. Benefits of papaya for your skin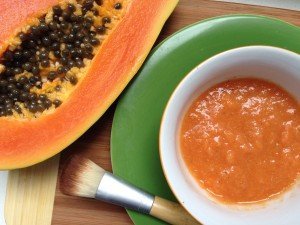 Papaya, which is rich in so many healthy components, is best for skin care as it promises and works to provide you with healthy and glowing skin. Being a good source of Vitamin A and Papain, this fruit helps in removing dead skin cells along with breaking down the inactive proteins. The best feature of papaya is its 'Low Sodium Quality', thus resulting in very little retention of water. In simple words it means, it helps you keep your skin hydrated. Papaya is actually a wholesome fruit as it contains more Carotene when compared to other fruits like apple, custard apple, guava and plantains.
Not being an expensive fruit, papaya is a common man's fruit which is beneficial in many ways. The application of finely grounded paste of raw papaya on the face for twenty five minutes helps reduce those unwanted pimples and other embarrassing blemishes on the face. Both, direct application and eating will help you achieve smooth, supple and soft skin. Regular consumption or application of papaya also provides shine to the skin, which comes from within and is long lasting. The mashed papaya can be used for treating the sore and cracked heels. Papaya also acts as a natural skin exfoliator. Application of papaya also helps in removing skin discoloration.
Here is the list of possible ways of using papaya for improving your skin:
The papaya peel helps in reducing and treating the signs of aging. Just rub the peel on the face after eating the papaya. Let it stay for five minutes and then wash it off with cold water. Regular use offers visible results. The most coveted ingredient, AHA's or Alfa-Hydroxy Acid, are found in abundance in papaya to offer anti-aging properties, but this is the only reason which makes papaya an acidic fruit. So, do not apply it for more time as it may cause dryness and irritation to sensitive skin.
Papaya is also fruitful for treating the dark spots. The application of mashed and uneaten papaya with or without milk on your face can help in removing the dark spots and evens out the skin tone which results into a fairer and glowing skin.
For getting hydrated skin, mix mashed papaya with honey and apply on your face.
Papaya is also effective for treating dry skin. All you need to do is to mash a small section of papaya and mix it one tablespoon of malai or milk cream. Apply on your face for twenty minutes and then wash it off.
A very simple method for moisturizing the skin is applying papaya on it. Take a ripe papaya, clean it and blend it into a fine paste. Now apply this paste on your face for fifteen minutes. Wash it off using a wash cloth and pat dry to get great results.
For skin tightening, apply mashed papaya mixed with honey and rice-flour for twenty20 minutes, three times a week.
Papaya's benefit number seven. Papaya protects you from getting cancer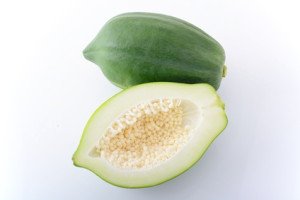 There are several important compounds in papaya that can reduce your risk of developing certain types of cancers. The rich antioxidant content, especially lycopene, beta-carotene and carotenoid known as beta-cryptoxanthin, is particularly beneficial in reducing cancer risk. The fruit also contains compounds called isothiocyanates that help prevent cancer by eliminating potential carcinogens from the body and enhancing the action of tumor-suppressing proteins.
They help inhibit the formation as well as development of cancer cells. A similar inverse association was found between the men's consumption of lycopene-rich fruits and vegetables such as tomatoes, apricots, pink grapefruit, watermelon, papaya, and guava. Men who most frequently enjoyed these foods were 82% less likely to have prostate cancer compared to those consuming the least lycopene-rich foods. Regular consumption of both green tea and foods rich in lycopene resulted in a synergistic protective effect, stronger than the protection afforded by either, the researchers also noted.
Practical Tips:
Get in the habit of drinking green tea and eating lycopene-rich foods.
Take a quart of iced green tea to work and sip throughout the day or take it to the gym to provide prostate protection while replenishing fluids after your workout.
Pack a zip-lock bag of apricots and almonds in your briefcase or gym bag for a handy snack.
Start your breakfast with a half grapefruit or a glass of papaya or guava juice.
Add papaya to any smoothie or fruit salad or use as a delectable garnish for fish.
For a delicious summer lunch, cut a papaya in half, scoop out the seeds, sprinkle with lime juice and top with cottage cheese, a fresh mint leaf, and roasted almonds.
Begin lunch or dinner with some spicy tomato juice on the rocks with a twist of lime. Snack on tomato crostini: in the oven, toast whole wheat bread till crusty, then top with tomato sauce, herbs, a little grated cheese, and reheat until the cheese melts.
Top whole wheat pasta with olive oil, pine nuts, feta cheese and a rich tomato sauce for lunch or dinner.
Papaya's benefit number eight. Papaya cares about your hair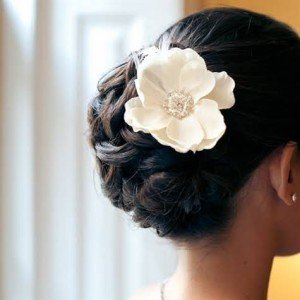 Even without the scientific proof, experts tout the Benefits of papaya for hair, skin and overall good health. Other than nourishing the hair with an abundance of vitamins, minerals and enzymes, papaya is thought to remove dirt and oil, as well as chemical build up from hair in a harmless and safe manner. This can be achieved by using papaya products, such as conditioners, or preparing a papaya paste and applying it to the hair as a weekly treatment.
Some people prefer to make their own homemade treatment. Making a homemade hair treatment with papaya may be a less expensive alternative to buying costly salon products. According to hair care experts, using papaya for hair may help with removing build up and residue from cleansing products and chemicals and also restore hair's natural shine and softness. Hair care professionals claim the Benefits of papaya may be received by consuming the fruit or by using papaya products designed for hair care. Some hair care experts recommend papaya for hair that lacks body, to create volume by nourishing the hair shaft.
Those who are balding may also find that using papaya for hair may promote hair growth and strengthen the hair, as papaya is rich in nutrients. Some people also use papaya for controlling dandruff. Some experts recommend adding fresh papaya to the diet as a natural remedy for thinning hair. Hair stylists sometimes advise clients with fine and thin hair to consume this fruit daily to achieve fuller, thicker hair. It should be noted however, that results may vary with the individual and there is no conclusive scientific evidence to support this theory. Papaya leaf extract can be purchased at health care stores or salons and used as a hair treatment. When used as a conditioner, this treatment is said to add shine to dull, lifeless hair, and possibly relax coarse or unruly hair.
There are specially formulated dandruff shampoos made with papaya that are designed to control flakes or prevent dandruff.
Remember that papaya is a strong allergen and cannot be consumed by everyone. People with so-called latex allergy have to be aware too. The researches have shown that allergies to papaya and to latex are rather similar in their nature. Check yourself for a possible allergy or other reactions to papaya. Do not overdose papaya consumption, as its rather acidic nature and big amount of substances can harm your body.
Video